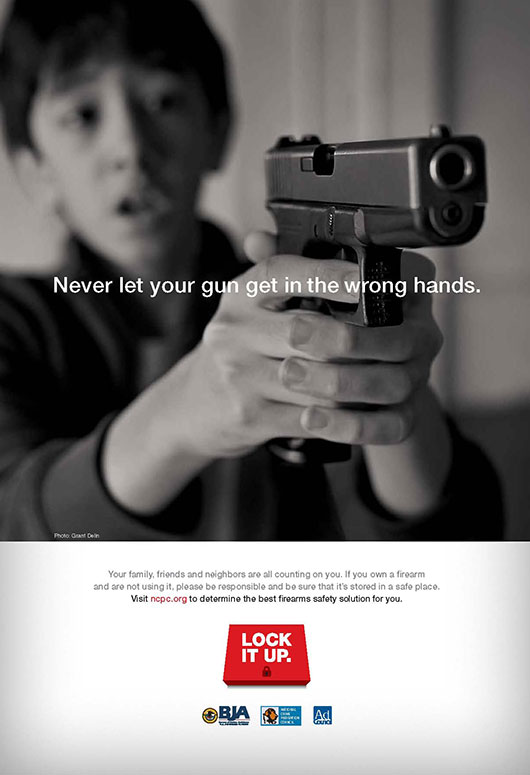 Parents, Neighbors, and Friends, if you know of firearms that are not secured in your neighborhood call our tips line. 208-8477(TIPS). IF YOU WISH TO REMAIN ANONYMOUS.
If you want help, call your local law enforcement agencies who can provide you with resources to assist your families, with free gun locks and other resources.
YOU CAN AND WILL MAKE A DIFFERENCE!
REMEMBER SEE SOMETHING SAY SOMETHING!
CALL OUR TIPS LINE 208-8477 (TIPS)
REMEMBER YOU ARE THE EYES AND EARS OF OUR COMMUNITY, GET INVOLVED BUT YOU CAN STAY ANONYMOUS. HELP PREVENT A CRIME IN YOUR AREA.
ATTENTION STUDENTS IN
SUWANNEE HIGH SCHOOL,
BRANFORD
HIGH SCHOOL AND
SUWANNEE MIDDLE SCHOOL
YOU CAN NOW SUBMIT A TIP USING OUR
YOU CAN REPORT PLANNED VIOLENCE
AND WEAPONS ON YOUR CAMPUS SAFELY AND
NOT
BE IDENTIFIED
WE DO NOT WANT YOUR NAME JUST YOUR INFORMATION KEEP YOUR CAMPUS AND YOUR FRIENDS SAFE REMEMBER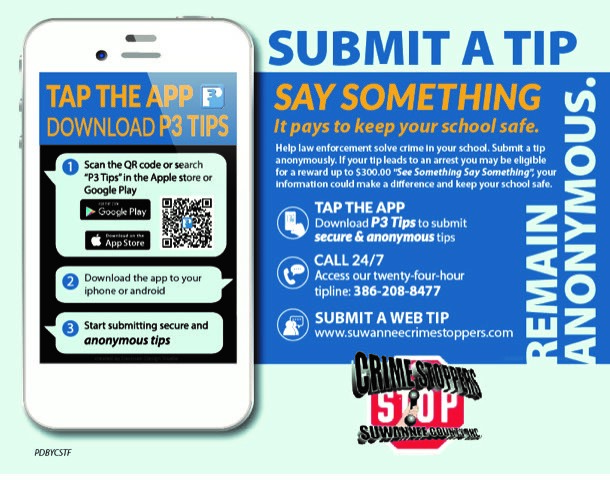 CALLING OUR TIPS LINE
THIS IS THE
ONLY
WAY YOU WILL REMAIN
ANONYMOUS
386-208-8477
PDBYCSTF