BACK TO SCHOOL SAFETY TIPS FROM THE NATIONAL SAFETY COUNCIL
School days bring congestion: School buses are picking up their passengers, kids on bikes are hurrying to get to school before the bell rings, harried parents are trying to drop their kids off before work. It's never more important for drivers to slow down and pay attention than when kids are present – especially before and after school.
If You're Dropping Off
Schools often have very specific drop-off procedures for the school year. Make sure you know them for the safety of all kids. The following apply to all school zones:
? Don't double park; it blocks visibility for other children and vehicles
? Don't load or unload children across the street from the school
? Carpool to reduce the number of vehicles at the school
Sharing the Road with School Buses
If you're driving behind a bus, allow a greater following distance than if you were driving behind a car. It will give you more time to stop once the yellow lights start flashing. It is illegal in all 50 states to pass a school bus that is stopped to load or unload children.
? Never pass a bus from behind – or from either direction if you're on an undivided road – if it is stopped to load or unload children
? If the yellow or red lights are flashing and the stop arm is extended, traffic must stop
? The area 10 feet around a school bus is the most dangerous for children; stop far enough back to allow them space to safely enter and exit the bus
? Be alert; children often are unpredictable, and they tend to ignore hazards and take risks
STAY ANONYMOUS
CALL
386-208-8477 (TIPS)
TIPS LINE 386-208-8477.
Visit RunawayTrain25.com to watch the music video. Using technology, each viewer will see posters of missing children through the video who are missing from their unique viewing area.
Help us harness the power of social media by sharing this with your friends and followers, using the hashtag #MissingKids. It only takes one person to find a missing child! You could hold the keys to recovering a child in need.
MISSING PERSON
Kelley C. Brannon
D.O.B. 05-02-1984
36 Y.O.A. W/F, Brown eyes, Black Hair (w/graying)
Height: 5'4" 130Lbs
Kelley Brannon was last seen by her live in boyfriend at 827 W. Howard Street, the Sunshine Inn Hotel, in Live Oak Florida on July 14, 2020 at about 2330 hours. On July 15, 2020 at 0059 hours Brannon left a voice mail for Emerson stating she was leaving him. Brannon also stated she was "getting into a car". Brannon may have left on foot or by vehicle. Brannon's phone has been off since that time and she has not been in contact with family or friends, which has been reported as unusual. With exception to her guitar Brannon left behind all of her belongings to include a wallet and driver's license as well as clothing, toiletries and her vehicle.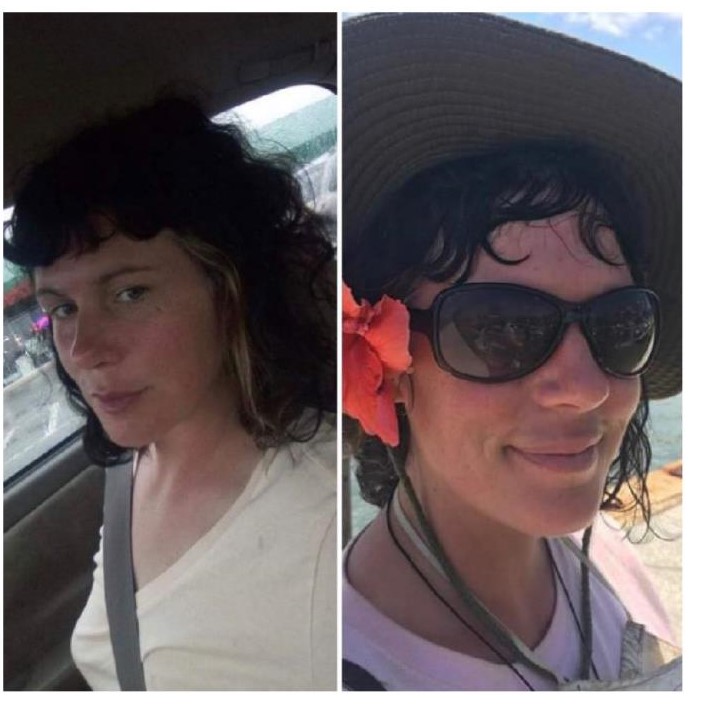 CALL OUR TIPS LINE IF YOU HAVE ANY INFORMATION ON THIS
386-208-(TIPS) 8477
YOU CAN RECEIVE A REWARD UP TO $1,000.00